There's never been a better time to add a touch of cozy and wholesomeness to your interior, wardrobe, and kitchen with our versatile insider tips on creating a cottagecore lifestyle look and feel.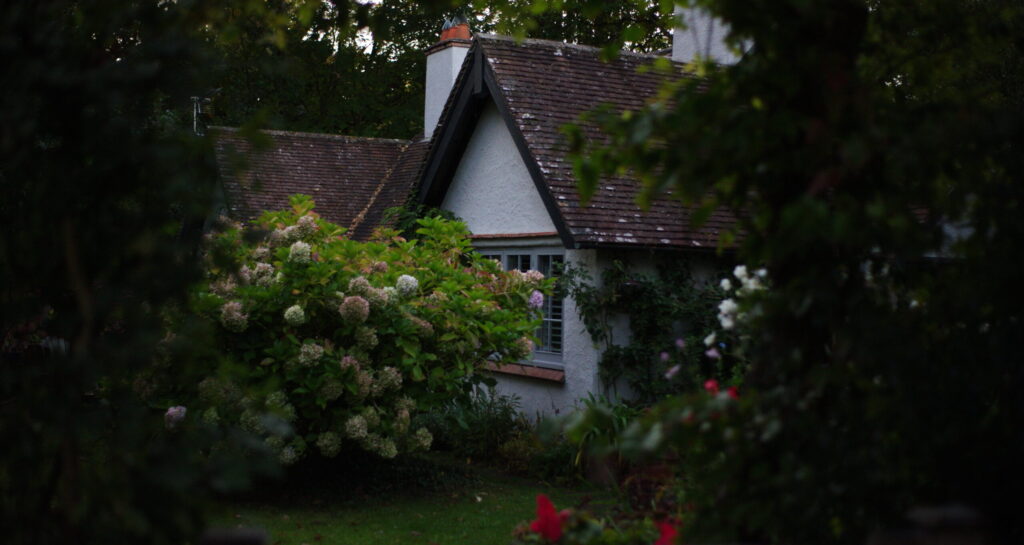 Here at Cottage Shoppe, we live, breathe, eat, paint, and design a polished yet rustic homestyle best described as "Cottagecore." It's a subtle balance between farmhouse, shabby chic, and just a hint of boho. Beyond being fashionable, Cottagecore is also a lifestyle attitude that gently bleeds into décor, clothes, and food. The overall looks and feels are aimed to support harmony without relying on "matchy-matchy" colors or overpowering themes.
With these 10 tips you can gracefully shift your home (no matter the current style) into a quaint cottage
1.) Add a "Branchy- Centerpiece"
This is a simple magazine trick to make the room look more natural. You can use bare branches, leafy ones, cotton clusters, or pussy willow to create a fuss-free vase arrangement.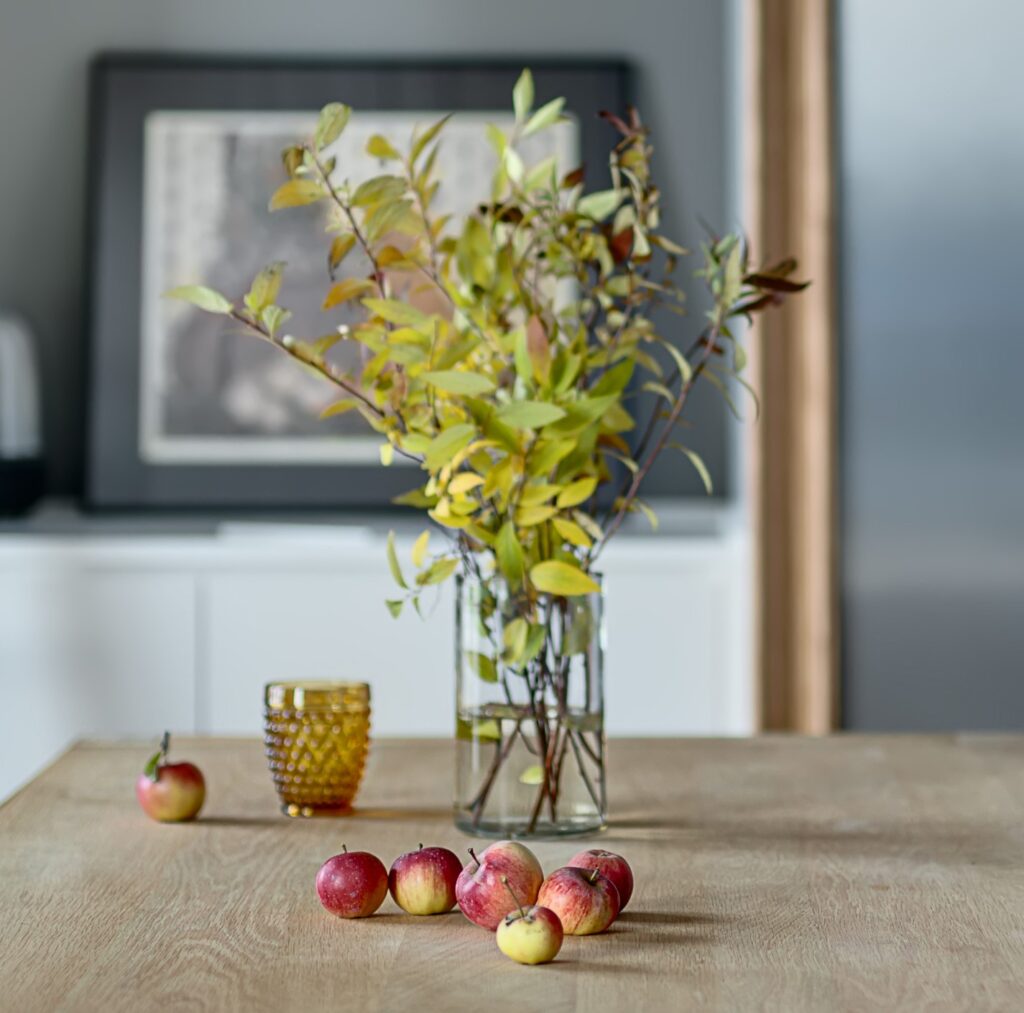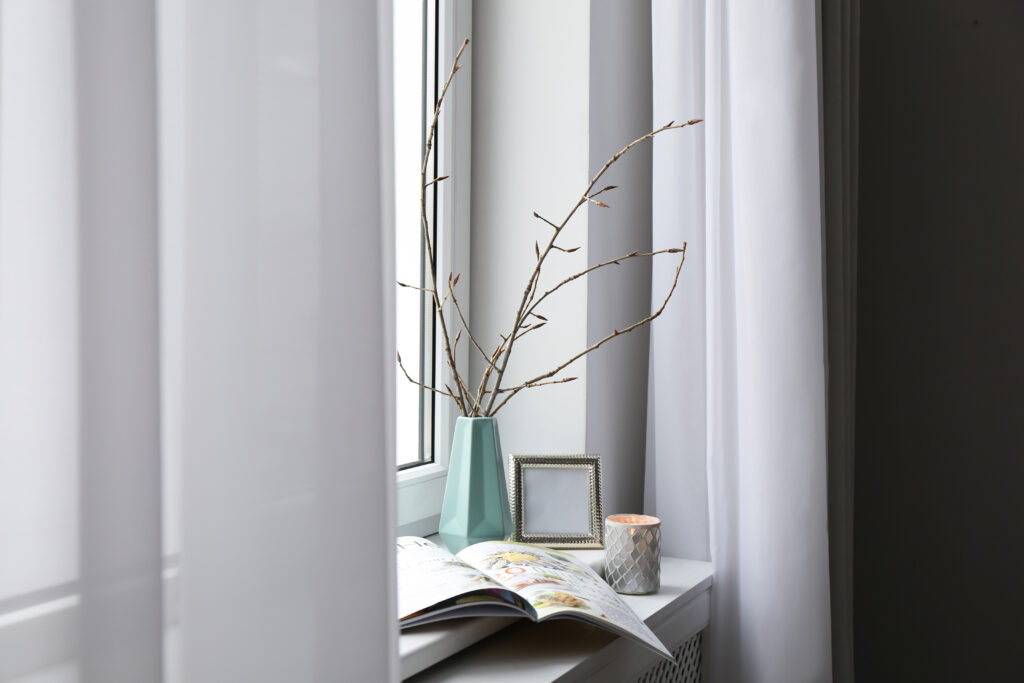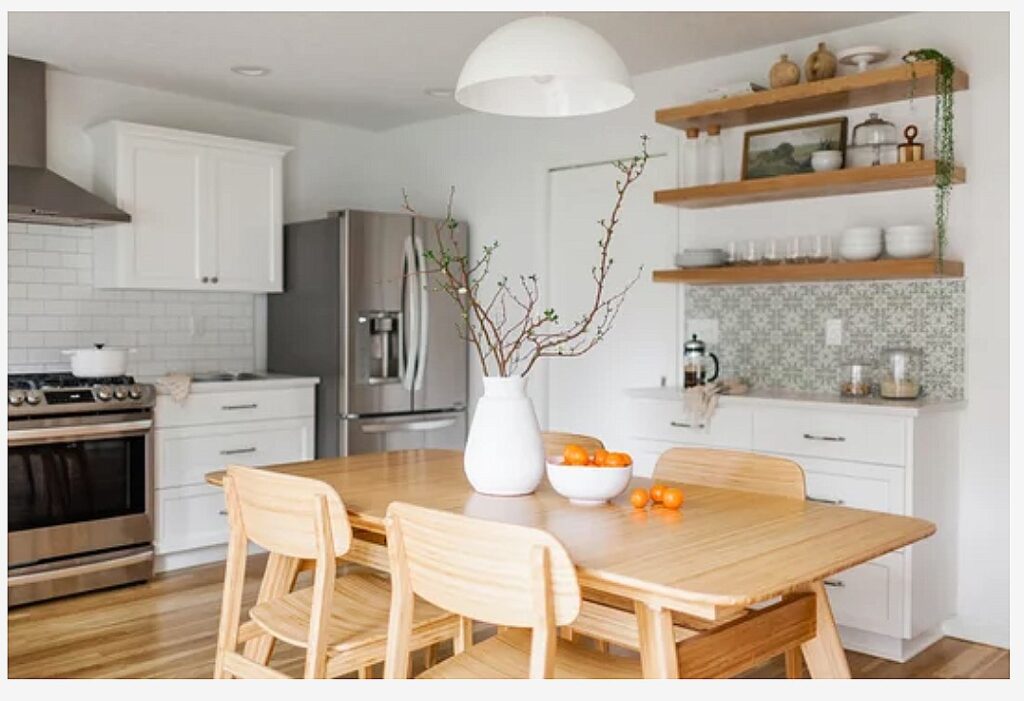 2.) Adorn your settee with a "Chunky Knit Throw"
Turn up the "cozy" factor with this handmade luxury item that will bring classic yet elegant cottage-style comfort.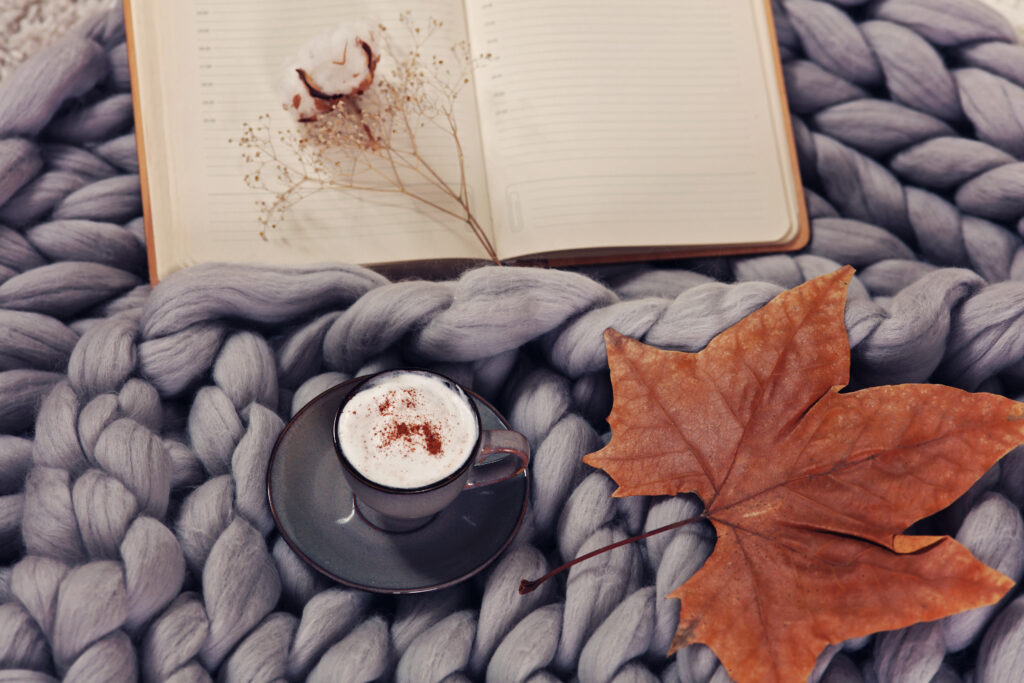 3.) Intergrate BOLD patterns
High contrast patterns like stripes, checkers, or polka dots add a wink/nod to the vintge cottage styles of the past. Do this by way of a rug, flooring, backsplash, throw pillows, or dishes.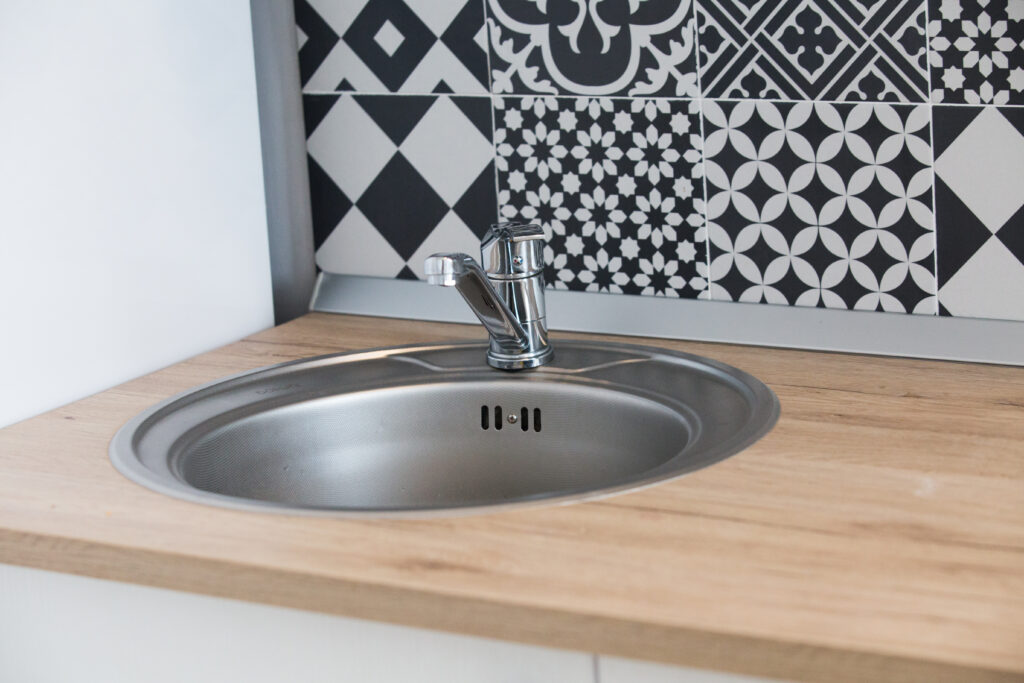 4.) Mixed-Matched dining room chairs
Hit up your local thrift stores for second-hand and well-worn chairs. Stick to rustic wood, retro metals, and stools/benches to create a unique look.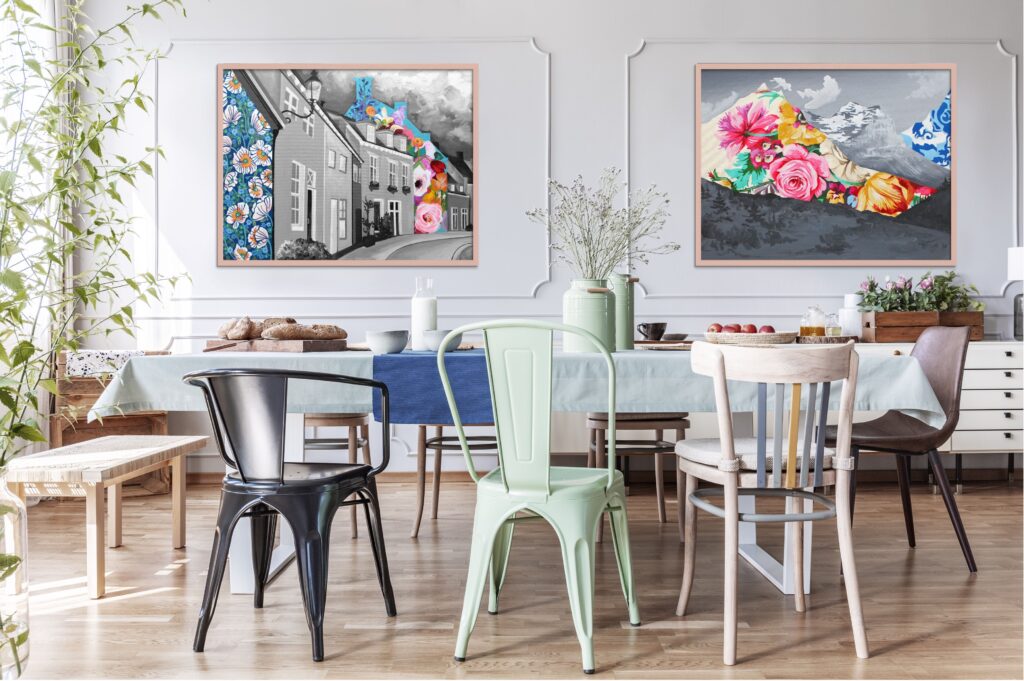 5.) Antique Lighting and Candelabras
Moody and dramatic light fixtures like wall sconces, vintage pendant lights/chandeliers, chamberstick candle holders, or wrought iron candelabras warm up the interior with a delightful glow. These additions to your home provide a hint of victorian colonialism that just screams Cottagecore! Stay away from chrome finishes if you can.

6.) Add Rustic Stone accents or a little Wainscoating
A little stone just around the doorways makes a very authentic cottage feel, the best part is you can use clever tile that looks like rough face stone or brick. Wainscoting or board and batten are fun DIY upgrades that will still give you a cozy cottage quick-fix.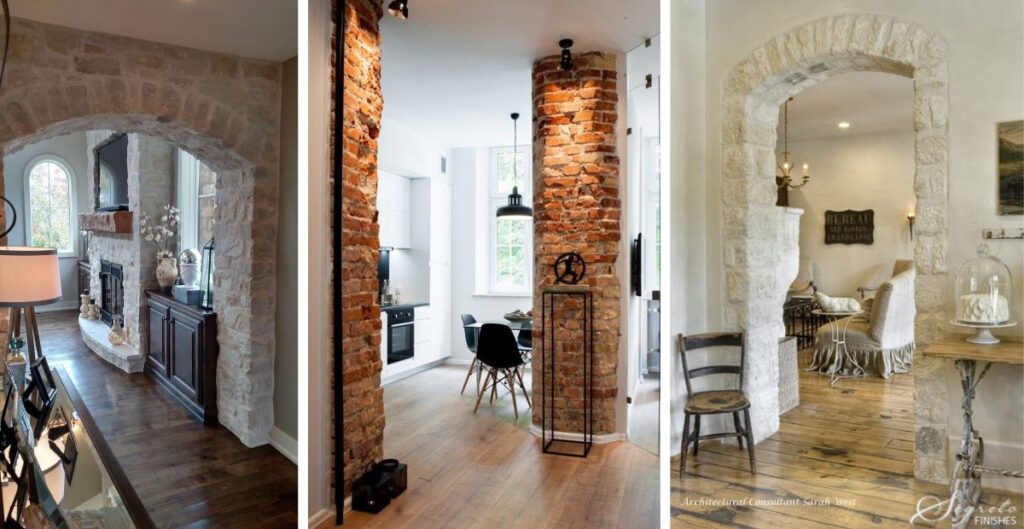 7.) Botanicals, Botanicals, Botanicals
Whether you like a lush bouquet of fresh wildflowers, or bold floral accents; cottages always have a botanical element. For easy additions start your own apothecary with upsidedown clusters of drying herbs or add bright floral artwork.

8.) Update your Drawer Pulls and Door Knobs
Small details (like drawer pulls) have the magical power of making a huge difference. While there are many different styles of knobs, ceramic and crystal are the quintessential "cottage" style. Choosing ceramic instead of rustic metal cup pulls will keep your cottage from looking too "farmhouse."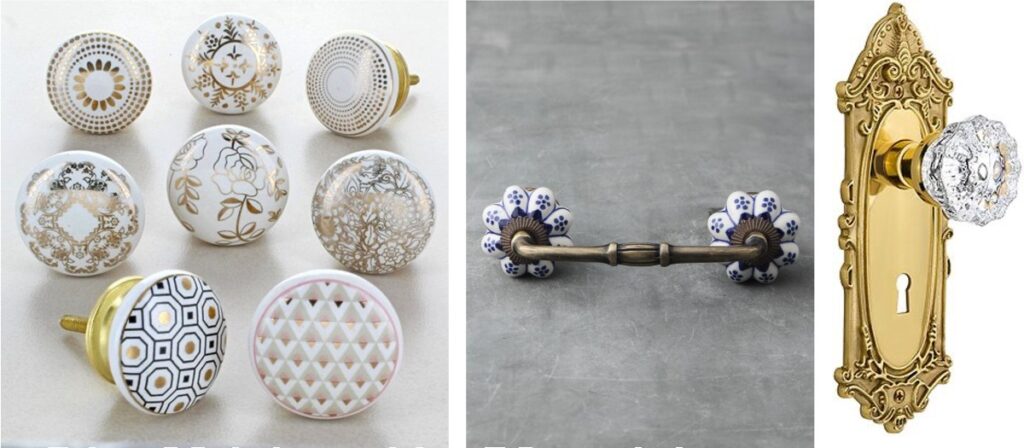 9.) Faux Fireplace or the real thing?
"The hearth is the heart of the home." Ever heard that one before? Well, it's 100% the truth. Unfortunately, not everyone has a living area that is set up for a real fireplace. No worries, you can put in an ingenious faux fireplace that will trick the eye into believing it's the real thing. And it's SO worth it!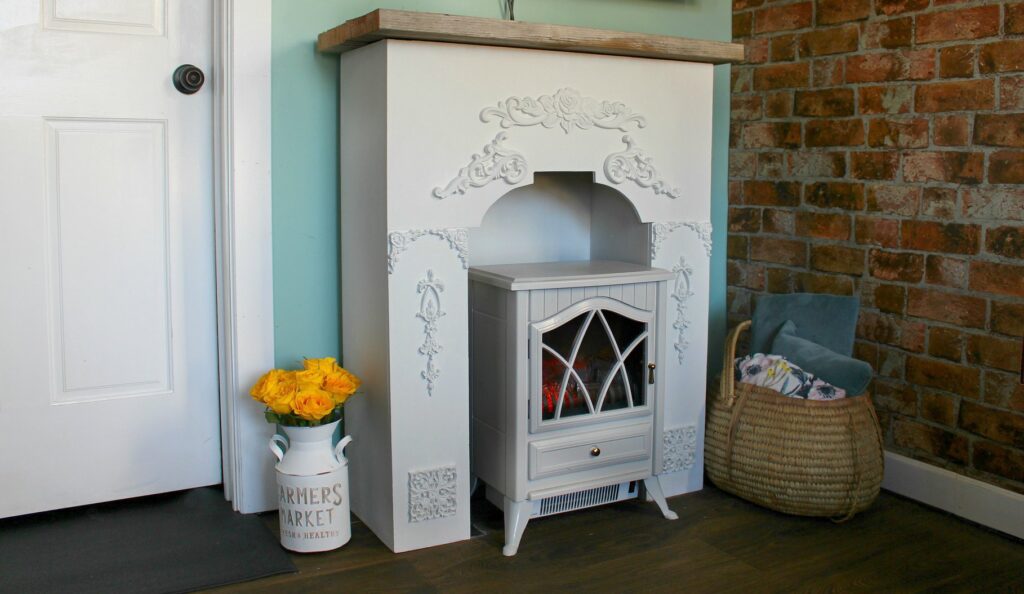 10.) Woven Baskets, Birch Logs & Tea sets
Fill up the nooks and cranny spots in your interior with varying woven baskets. Both practical and pretty, this simple addition will solidify your Cottage atmosphere. In addition, a stack of birch logs gives that final detail a cottage needs. Actual cottages rely on firewood for heat making the presence of wood in the home (though decorative in our case) an absolute must.

A cuppa tea is the conversation piece of a cottage home, and usually the first thing a guest is offered. With many tea sets to choose from be sure to pick one that is as tempting as it is inviting. Display it proudly and it will be the cherry on top of your now comfy cozy cottagecore interior!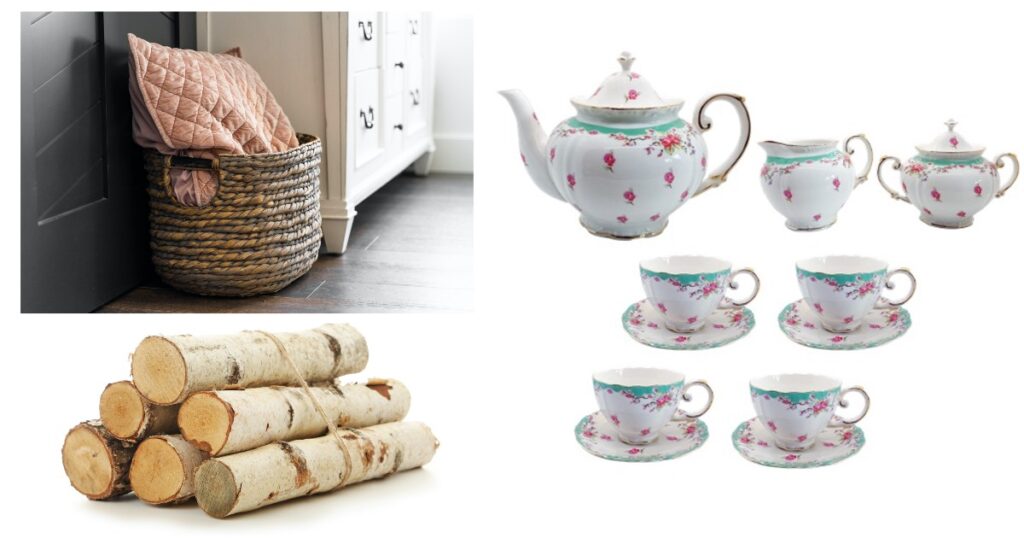 Cottagecore colors
Here's a quick pallet of the most popular cottagecore wall colors! Stick to any variation of these hues and you will find harmony and luxury within your interior.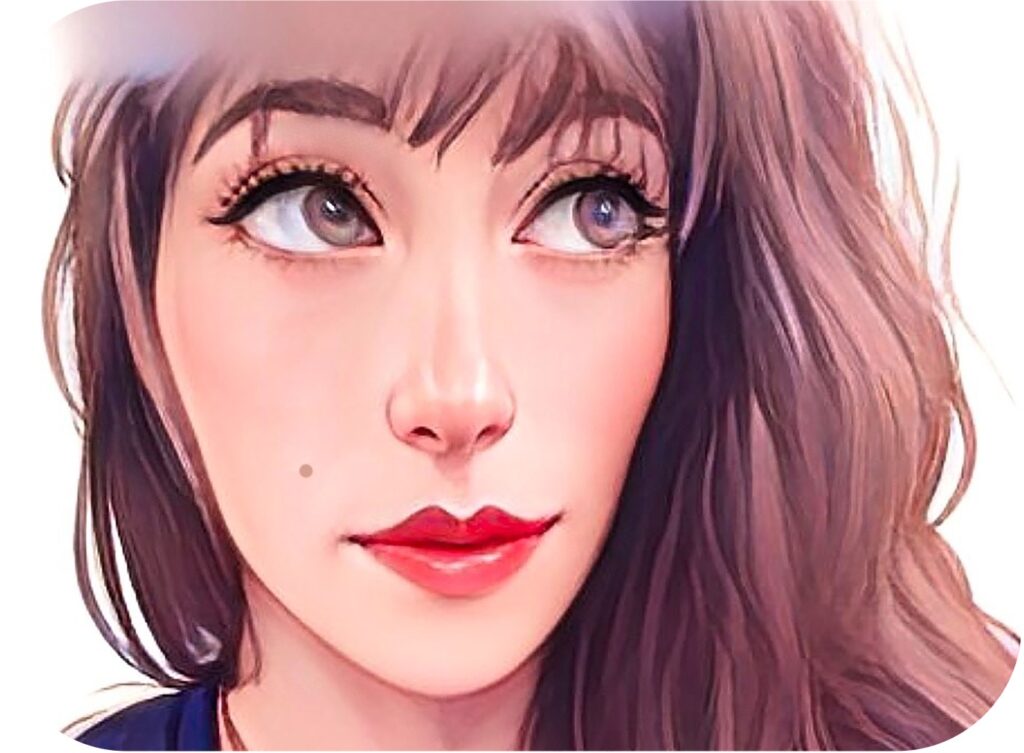 This post was written by Aria La Faye ( Artist, Florist, & Tea Specialist) to read more posts like this one check out our creative blog. If you'd like to write a guest post send us an email
Love this post? Please pin the image below and share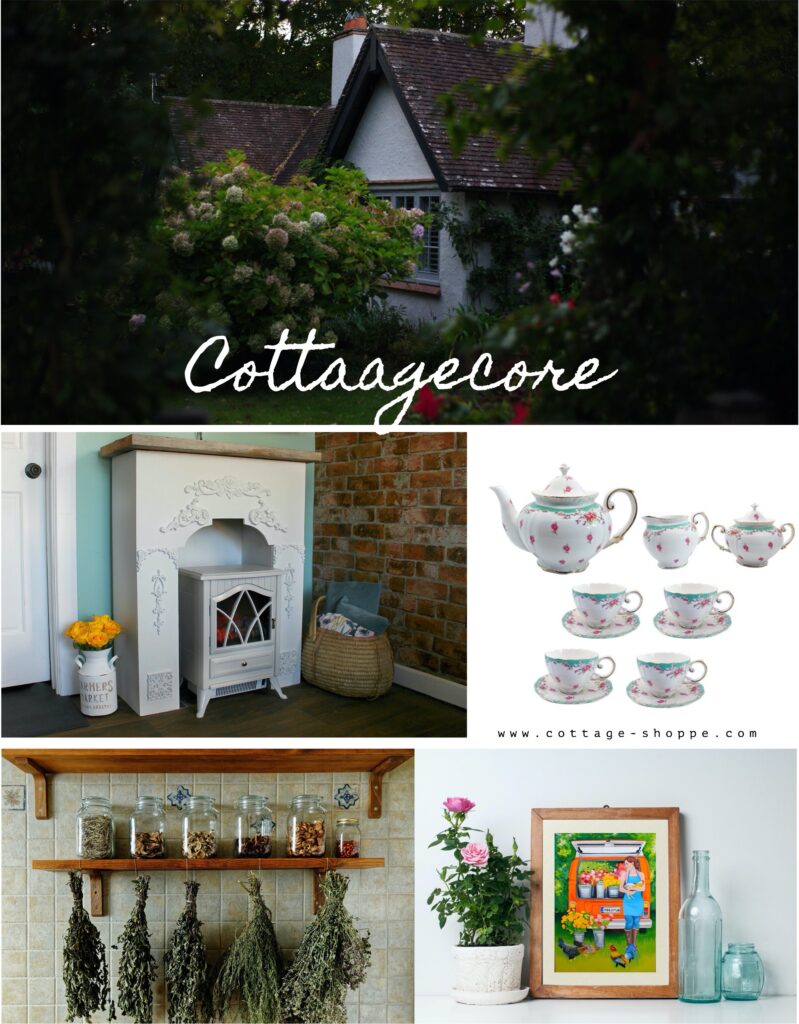 Sign up to recieve the occassional (non-annoying) email with more great content like this
Shop this post