Creative Innovations & Artistic Expressions
Art • Tea • Flowers & Books

La Faye Art Studios is the original brand of my artwork, it is the parent company that has platformed and generated the Cottage Shoppe. My studio encompasses several areas of artistic mediums and creative based services.
As a personal journey, my studio began to emerge professionally in Ireland, and quickly I gained experience showcasing my artwork on the bustling street corners and roaming parkways. Though, It wasn't until I discovered my passion for tea and whimsy that I truly blossomed as a creator. During my time abroad (5 years) in Ireland I worked part-time as a flower shop girl designing window displays and finding any excuse to meander bookstores.
The big turning point project was the development of a children's book (Poet) which gave me my first real insight to seek out and manifest practical outlets for my art.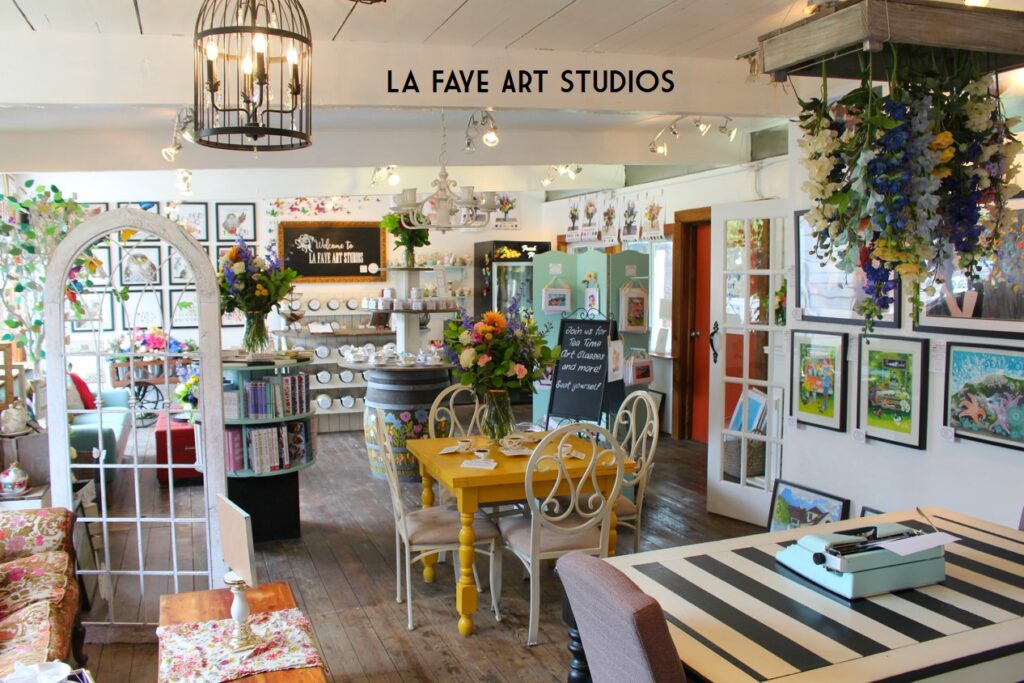 This independent creator attitude eventually prompted me to open a storefront in the quaint Seal Rock area of Oregon. A truly magical environment that married all the avenues of my creative skills and interests. La Faye Art Studios storefront was a whimsical tearoom, respective art gallery, books store, and florist shop that gathered attention with its charming atmosphere. Cottage Shoppe is the distilled online version of that unique endeavor.
I now create from my home studio in the countryside! (When I'm not wrangling my toddler) you can catch me nestled in my create-space toiling away over some interesting new painting or a tasty new tea. I am happiest with a bit of paint under my nails and a bunch of fresh flowers on the window sill.