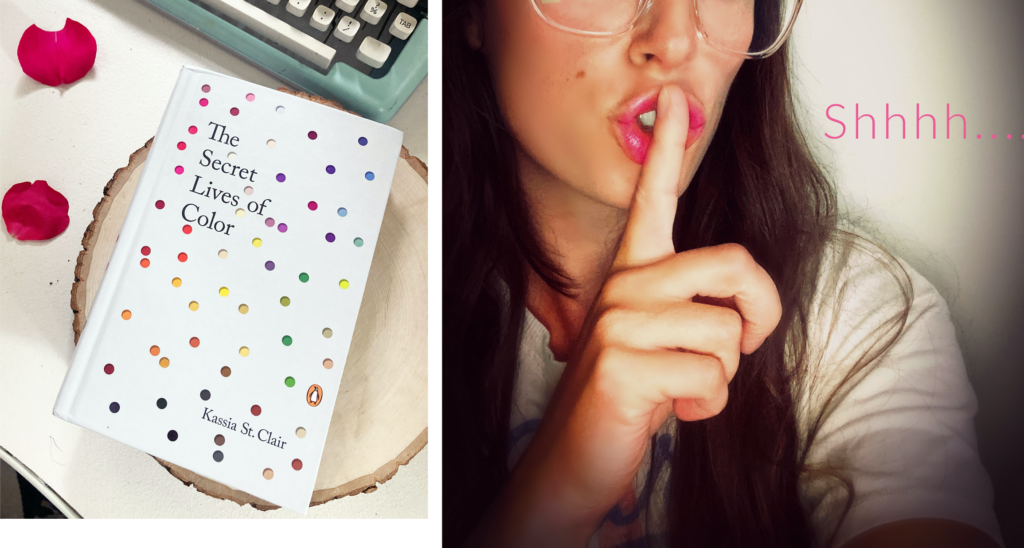 The stories of 75 unusual colours, from amber to absinthe, puce to pitch black, and from shocking pink to acid yellow.
Here at the cottage shoppe, I think about color a lot. In my personal understanding of color (if used correctly) it can be one of the most impactful devices for human expression and connection. You can see why I was drooling when I came across this unique book! It was written by a columnist for a British interior decorating magazine. Already so far up my alley, I couldn't help myself…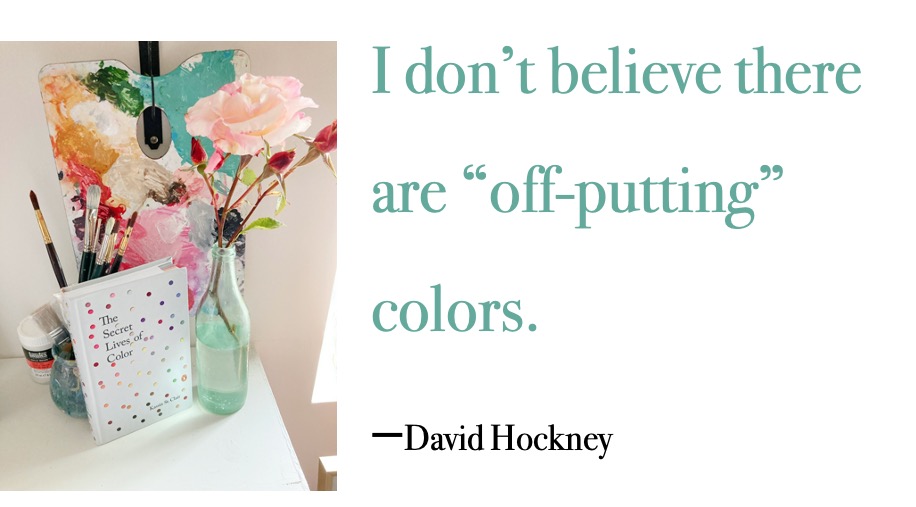 A creative nonfiction masterpiece that will have you looking at the colorful world in a different way.

This book is a collection of color essays from a historic, cultural, and social outlook. It's fascinating to learn about the origins of certain colors, how they got their names, and their journey to popularity. I was immediately pulled in with the author's casual intellectual voice that is both witty and warm.
The artistic layout and organization of this book is beautifully put together. Structured by color family themes, the design is elegant and doesn't overpower the articles with too much color. I'm a big fan of the book's compact column style. With a busy (and sometimes hectic) schedule woven together by my 2-year-old, I don't often get long stretches of time to read. The concise color articles that make up this chic book are lovely for people (like me) who are always on the go.
This book permanently lives in my purse, and is subsequently brought everywhere with me. Its smart style makes the ideal quick-read and ultimately, I'm not compromising time to learn something interesting. I'm able to take advantage of small bursts of quiet moments wherever I am to quench my intrigue.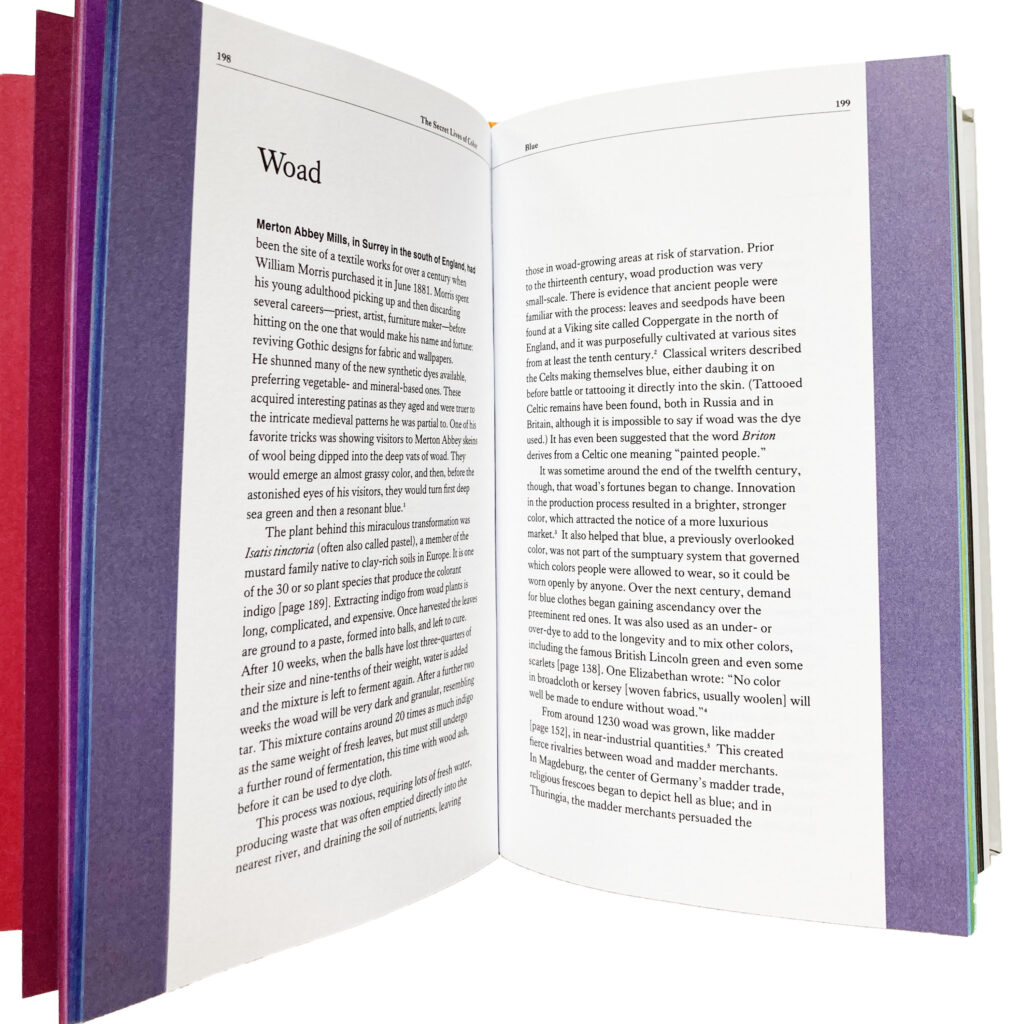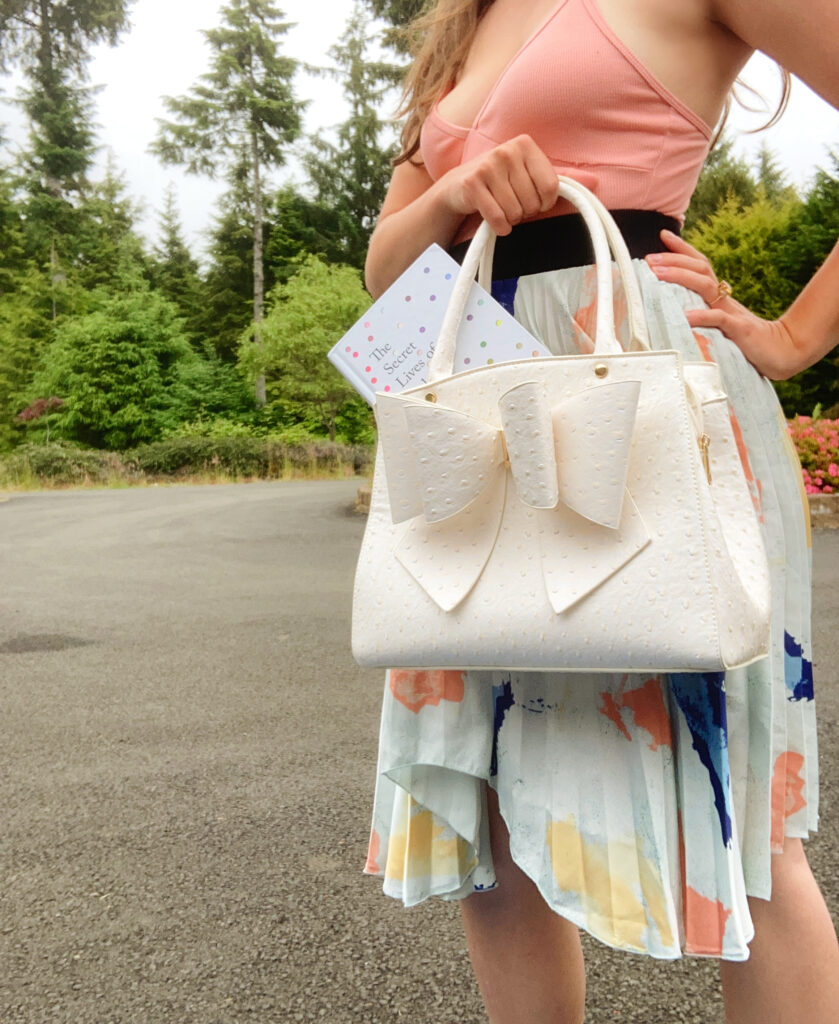 For the sporadic reader, this book is a winner! It's ideal for those who crave knowledge but maybe have a short attention span. (sheepishly raises hand…)

However, I think it would be challenging to read cover to cover in a short time. The articles are super interesting, but a little dry. Embracing this book with some spontaneity adds to the unique reading experience it has to offer. Admittedly, I randomly flip to a page in the book and just start reading. Each article is surprising on its own, but the added mystery of not knowing which color you'll end up reading about is exciting. Ditch the bookmarks and just go for it!
'The Secret Lives of Colour' was BBC Radio 4's Book of the Week and a Sunday Times number one best-seller.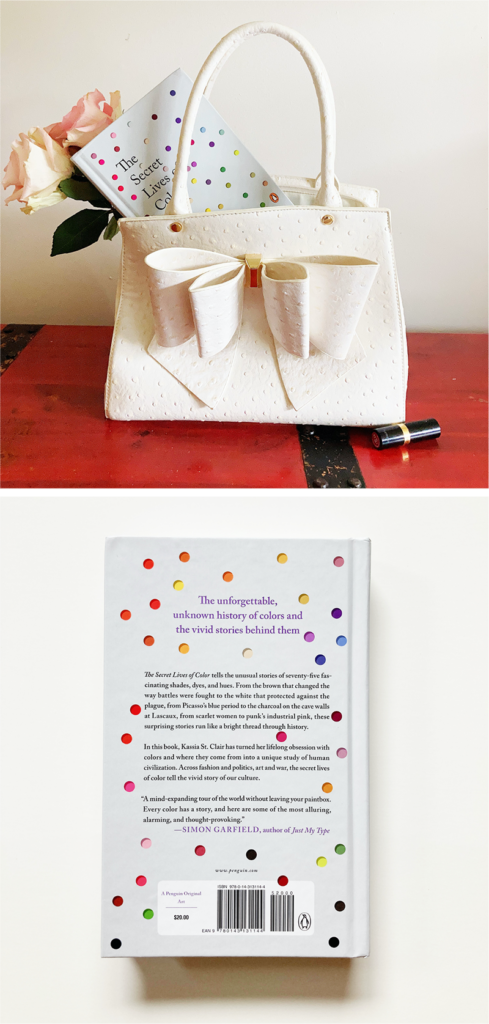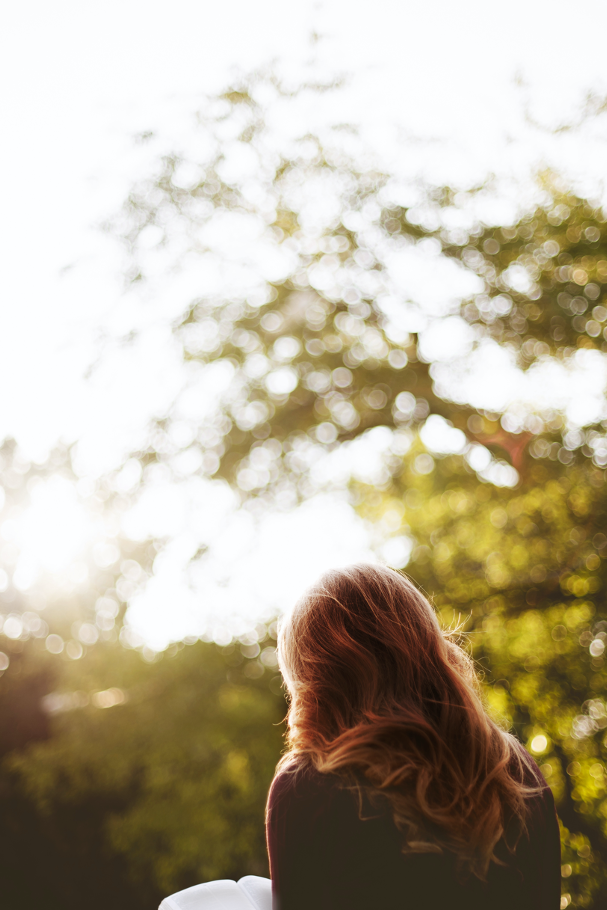 Delving into color through this book is an excellent way for any creative to become a "Color-Expert." Exploring color from a historical and cultural angle added a new depth to my craft which has elevated my artistic understanding. Having spent thousands of hours practicing color use, and application through visual artforms this book provided a well-rounded edge to my studio that I was missing.
The author has included an index for further reading, and it is filled with tempting titles. A very nice touch since this book does a fantastic job of wetting your whistle. Though, I got the feeling that this book only just scratched the surface. Colors like Duck Egg, Sweetpea Pink, and this one awesome shade of yellow (which I do not know the name of) are now on my research list.
What colors are you obsessed with right now?
love this post? Please pin the image below and share it