$25.00 – $200.00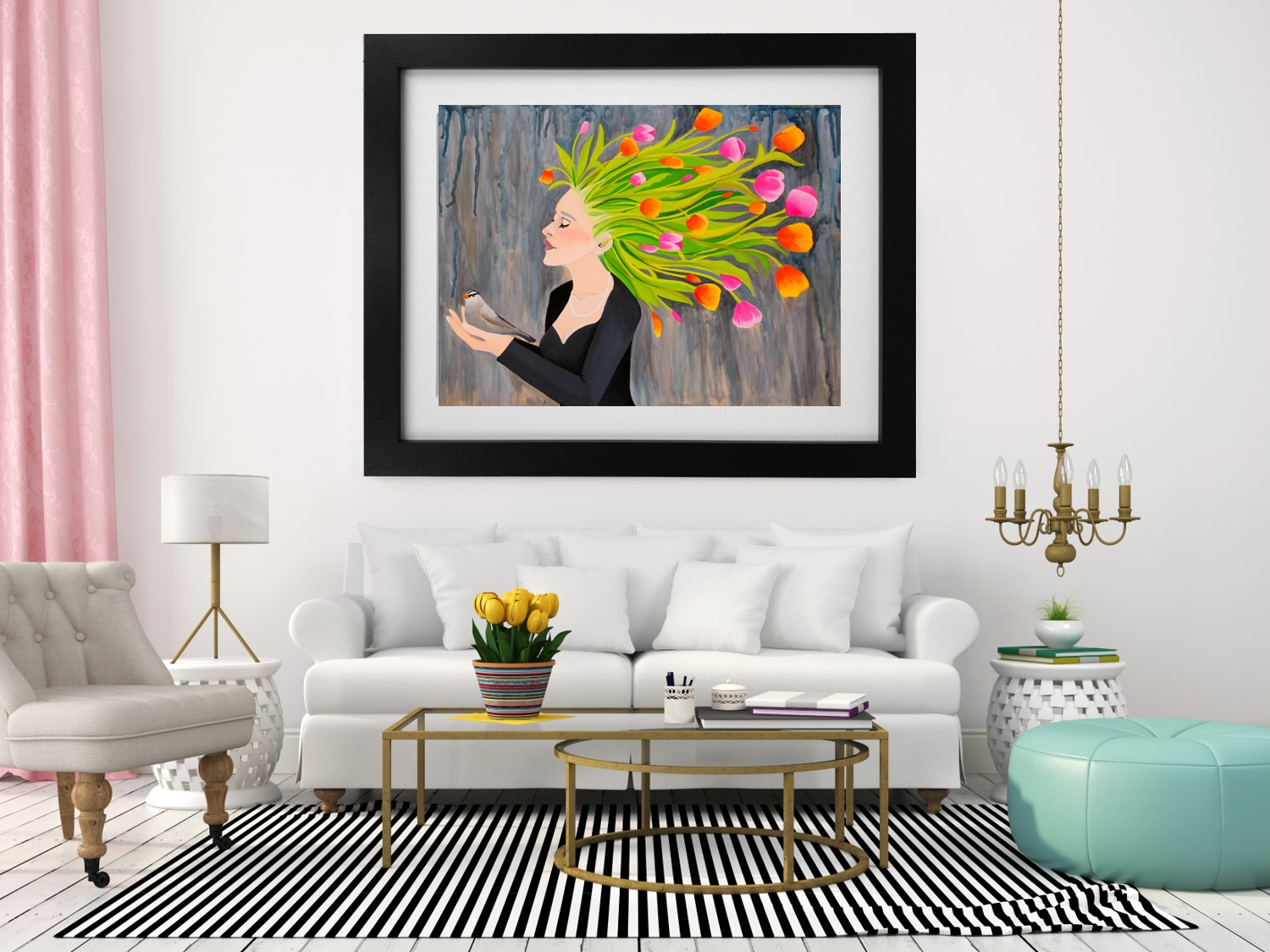 Description
This imaginative gouache/watercolor depicts a sense of release and vulnerability; visually communicated by the moody storm-like background and the competing bright blooms. With an expression of nostalgia and acceptance, the lady wearing black frees the White-Crowned Sparrow marking a new beginning and the change of seasons. A truly emotive print that elevates interiors with its striking imagery and expressive concept.
FRAMING SUGGESTIONS:
For a modern sleek look, you can display this print in a 2-inch black (high-gloss) frame with a white and grey pinstripe pattern mat. You'll want to put this print somewhere it can get the attention it deserves, make a statement by placing it high on the wall or shelf.
Comes with an official certificate signed by the artist which includes a print reproduction number
LIMITED REPRODUCTION PRINT
Original Artwork by Aria La Faye
© 2021 La Faye Art Studios
• 10 mil (0.25 mm) thick
• Slightly glossy
• Fingerprint resistant