$25.00 – $225.00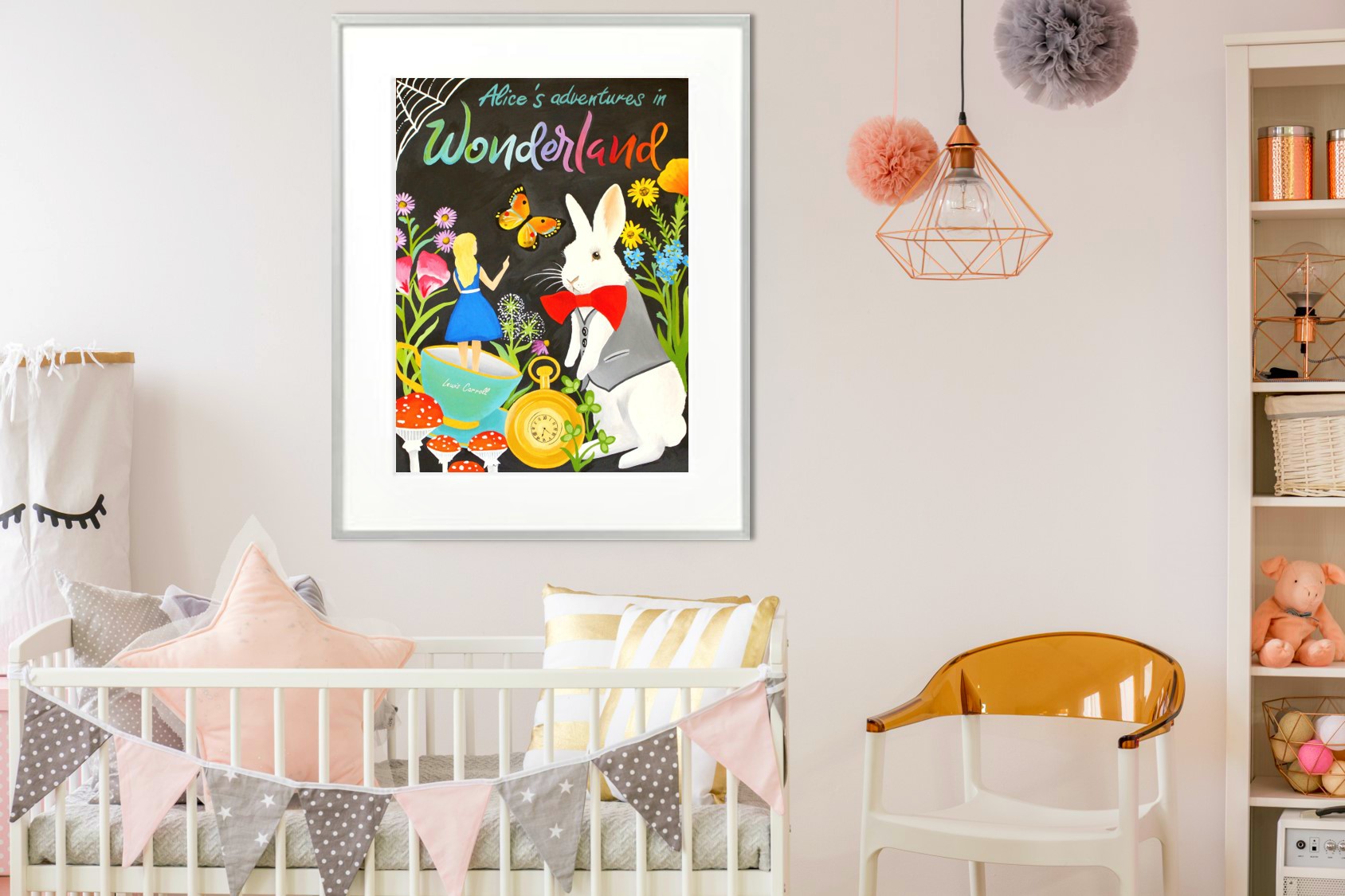 Description
The second painting in a series of reimagined book covers (originally painted in acrylic.) This stylish print is exciting with its high contrast background and wonderous subject matter proportions. The illustration-based painting style is whimsical when paired with the crisp botanicals and oversized rabbit. We are mesmerized by the creativity and mysterious attitude that dominates this piece, and can't get enough of the finer details!
FRAMING SUGGESTIONS
A wide mat will help balance the dark background and provide additional contrast for the details. Select a frame that matches your interior or adds a bit of fun. Where ever you choose to hang this captivating print it will steal all the attention!
Comes with an official certificate signed by the artist which includes a print reproduction number
LIMITED REPRODUCTION PRINT
Original Artwork by Aria La Faye
© 2021 La Faye Art Studios
• 10 mil (0.25 mm) thick
• Slightly glossy
• Fingerprint resistant
I collect vintage Alice in Wonderland items and have an Alice store, The Pearls of Alice. I can't wait to hang this print in my office.