Do you have a project or creative enterprise that could use some La Faye flair? Admittedly, I haven't done much group work…I am eager to partner with individuals who are seeking a dynamic collaboration that features a duality of skills or mediums.

My brand does take advantage of affiliate programs and partnerships with companies that produce practical and chic art materials. If you are interested in getting your product featured or reviewed in an article please send me an email for more details.
Did you find a painting or image that you'd like to license for use in a publication or other production? Inquire about image royalty terms and fees.
MUSIC MADE MASTERPIECES
An ongoing partnership and collaboration that focuses on the harmony of classical piano performance and live painting. Matt Goodrich is a master musician who has a profound performance technique that truly brings the music to life. He has graced audiences with his artistic classical piano performances everywhere from the Shakespearean Festival to Broadway. As a patron of the arts and a frequent visitor of the Cottage Shoppe, we often gabbed over tea time about our similar tastes and creative processes. What we discovered was synesthesia between painting and piano. Together we create a gorgeous viewing experience by combining our talents and sharing an intimate viewing party with audiences. You can find more information about our tour dates, locations, and tickets by sending us an email.
WILDNESS BY DESIGN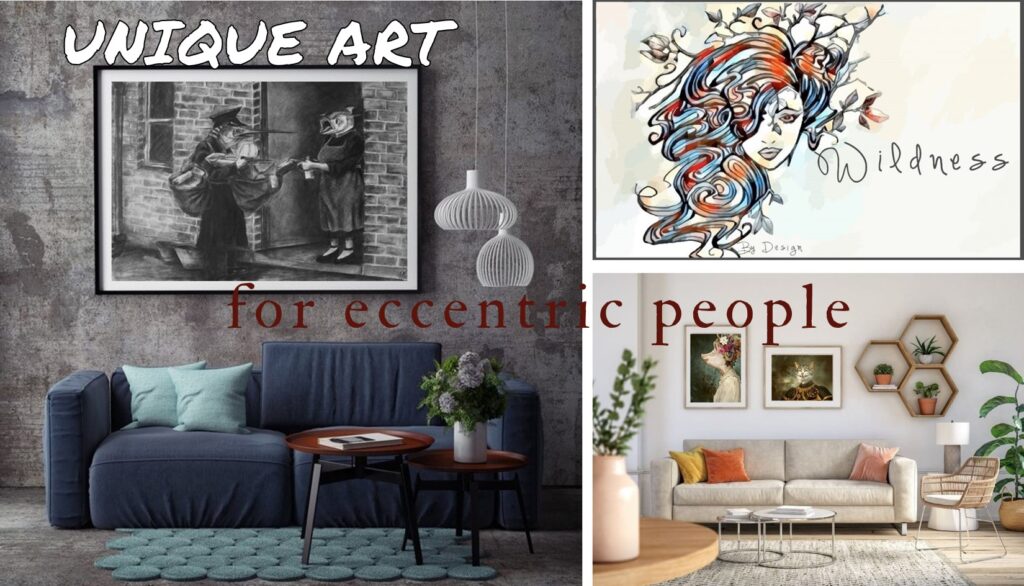 An untamed art company that features unique artwork for interesting and curious people! The artist behind these incredible pieces has continuous collaborations with my studio. What first attracted our brands together was the beautiful contrast between our styles.
I hungered for new forms of inspiration, so I began seeking out playful brands that challenged tradition with innovation. Wildness By Design is always pushing boundaries with new stylish (and sometimes strange) art and alternative framing methods. Holly (the artist/owner) has raw effortless creativity that I found incredibly inciting for group work. I recently provided her with three original paintings fresh from my studio to frame anyway she desired… The results were jaw-dropping! Pictures coming soon!