$25.00 – $100.00
This dreamy and whimsical print is the third acrylic painting in a series of "floral astronaut" figures. A common element seen in these works is a luminous and mesmerizing color pallet, a bold mixing of contrast and textures. The Floral Astronaut imagery and concept is inspired by rare an unusual word that describes a collective "human" experience. Reminiscent of the romantic style found in The Little Prince by Antoine de Saint-Exupéry this emotive print is both interesting and beautiful.
"Floral Astronaut 3" was created in reflection of:
Sturmfrei (adj) the freedom of being alone, the ability to do what you want. Being alone, but not lonely.
Description
Comes with an official certificate signed by the artist which includes a print reproduction number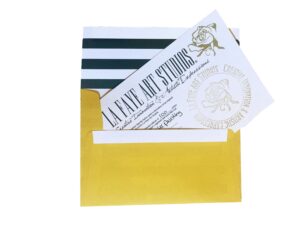 LIMITED REPRODUCTION PRINT
Original Artwork by Aria La Faye
© 2021 La Faye Art Studios
• 10 mil (0.25 mm) thick
• Slightly glossy